Metro Gateway Apartments
3411 Grand Vista Pkwy, Riverside, CA 92503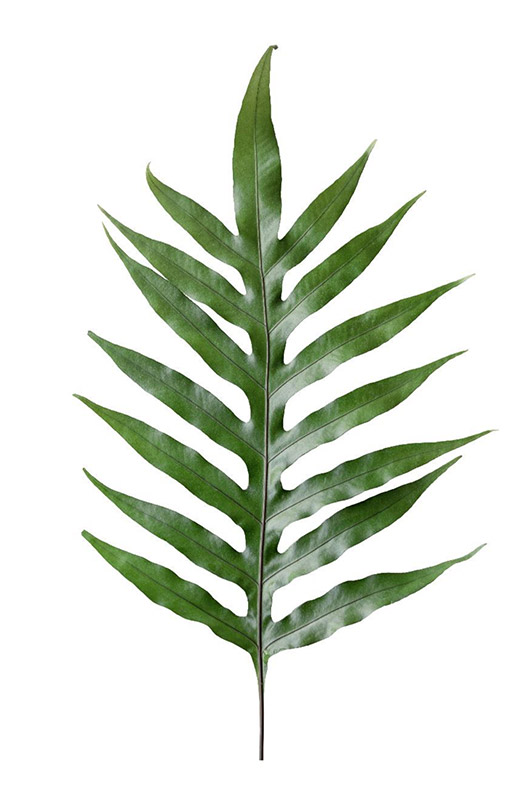 "This millennial-targeted apartment community represents an organic lifestyle –– a community dedicated to connected, authentic and conscientious living."   – Rick Fletcher, Vice President of Real Estate Operations for MBK Rental Living
Imagine a home where every detail is just right, from stunning modern interiors to functional shared spaces with custom artwork that tells a pleasant local story, all just a short stroll away from the La Sierra Metrolink station. This is your link to the best of Riverside and beyond – get connected at Metro Gateway.
Metro Gateway, our Spotlight Project, is a new kind of luxury apartment living developed specifically for Los Angeles' young professional audience who commutes to work and play – specifically, Generation Y and Millennial audience who are more conscience than previous generations and extremely passionate about maintaining a good quality of life balance.
KBFA Art Installations at Metro Gateway
KBFA recently completed a collection of art utilizing a wide-variety of mediums including plexi frames, floater frames, non-frame canvas to laser-cut on wood made of walnut. Our floral frame collage was custom designed for the lobby entrance and it has received tremendous feedback which has ultimately led to more business using similar techniques.
The Team Behind Metro Gateway
MBK Rental Living, the developers for Metro Gateway, hired Style Interior Design for the residential project's interior design. KBFA was thrilled when Style Interior Design chose us as their art consultants for this residential art project.
Style Interior Design's, Grace Machado McClurg, Director of Design, was the driving force behind the vision for Metro Gateway. KBFA's Jonathan Wechsler, Business Development Director, and Julie Novakoff Smith, Associate Art Consultant speared-headed this project.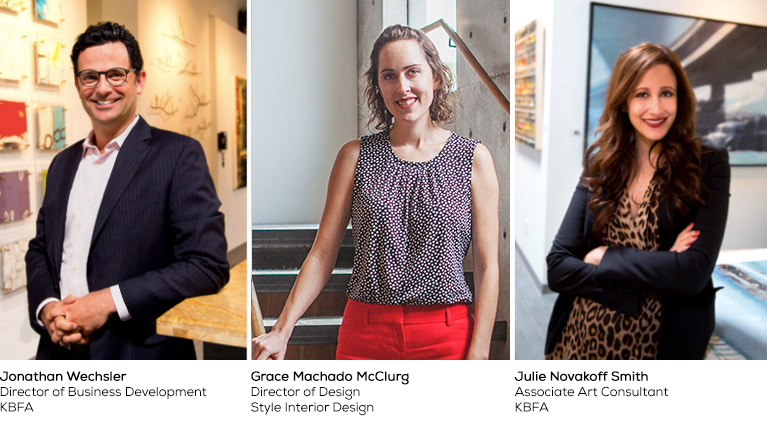 A Collaborative Approach for Creative Concepts
Jonathan and Julie collaborate throughout the entire process ensuring they deliver the absolute highest quality product and top-notch customer service to our clients. The duo thoroughly enjoyed working alongside Grace to fulfill her vision for the project. For both, the main objective was to deliver art installations that exceeded her expectations and made her shine to the developers.
Jonathan, a seasoned sales executive, has an authentic approach when initiating sales and cultivating relationships. He's genuinely a nice guy who has a sharp eye for design so he adds another layer of creative vision during the process.
Julie has a strong background in fine art and her main responsibility is to present the creative concepts and manage the project. She's also quite business savvy and is an expert at stretching a tight budget.
Jonathan and Julie work hand-in-glove and together they engineer installations to be quite big & bold with moderate & firm budgets. They're pros at sourcing cost-effective materials that will last for many years in high-traffic areas and they're known for creating concepts that one would think cost a pretty penny but actually done on a dime.
Floral Floating Frame Wall Collages
The project highlight is certainly the main focal point installation – a large-scale "floating" floral framed collage on both entry walls as you walk in to the lobby. This piece, inspired by Grace, was designed to light up the leasing lobby space and bring nature inside. The lobby will receive high traffic and the space is for welcoming prospective and current residents to Metro Gateway. Grace envisioned a light, airy, and natural environment and KBFA helped fulfill her vision with custom framing creating a sturdy "floating" collage of frames with printed botanicals inside plexi that the team at Level One mounted on the wall.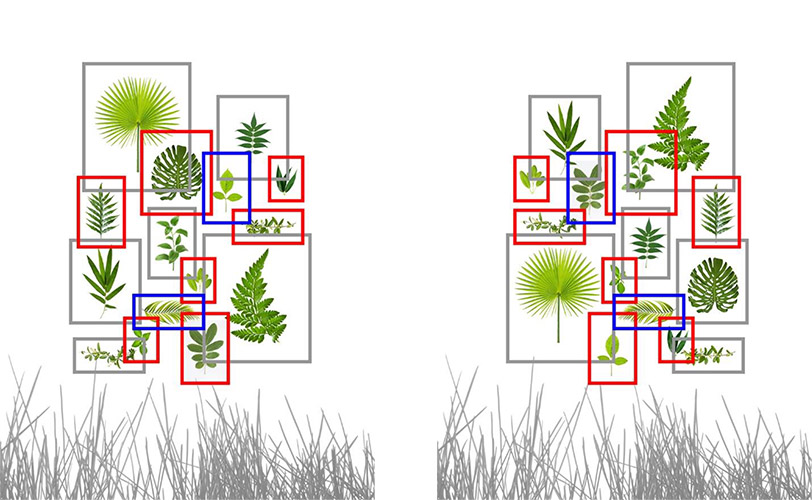 The original concept called for real flowers but KBFA recommended printed versions because the flora was out of season and was also too delicate to last for many years.   The frames were put together onsite and the artist helped Level One install the piece. The botanical wall collage was a challenging installation but the end result looks amazing.
KBFA Art Installations for Metro Gateway  
KBFA custom created a collection of artwork for Metro Gateway that utilized a wide-variety of materials. All pieces told the brand story and embraced local history.
Large-scale map of Riverside to elevate the historical importance of the location that was laser-cut from a piece of walnut wood that measures approximately 90 wide x 4 feet tall
A variety of local area images to preserve the history and significance of the project location (railroad crossing, station lights, etc.)
No-frame canvases throughout the sales office using multiple substrates and materials
Several custom large-scale wall collages made of 15 frames each with botanical prints inside floating plexi glass to lighten the lobby and remind us of the importance of nature
More About MBK Rental Living & Metro Gateway's Commitment Towards Sustainability
"With decades of experience building top quality shelter for residents in the Inland Empire, we are thrilled to introduce a community that meets the growing need for sustainability-minded, transit-oriented developments within the city of Riverside," said Rick Fletcher, Vice President of Real Estate Operations for MBK Rental Living
The community, designed by Orange County's Architects Orange, will offer a number of shared amenity spaces and innovative green features, including an automated bike rental station, a bike repair station, solar carports that fuel the electricity in the indoor-outdoor common areas, and electric car charging stations. Drought-tolerant landscaping by Aliso Viejo-based Studio PAD Landscape Architects is slated to include a communal courtyard for social gatherings, artisan workspaces, a state-of-the-art two-story fitness center and resort-inspired pool and spa area.
The residences at Metro Gateway are comprised of a mix of open-concept studio lofts, one bedroom and two-bedrooms, with one to two baths, ranging in size from 590 to 1,211 square feet. Units will include carriage-style one-car garages or carports, with some models offering deck or patio options. Standard features will include stainless steel appliances, quartz countertops in kitchens, and contemporary cabinets in the kitchen and baths. The units will also offer energy-efficient features including full-size front-loading GE washers and dryers and energy efficient water heaters. Tech features will include USB charging outlets in the kitchens and flat panel TV connects in the living rooms.
"This is an exciting opportunity to provide a new type of housing for Riverside residents," said City Councilman Chris MacArthur, who represents Ward 5, the area where the development is located. "Tying housing to a commuter rail station, with restaurants and shopping nearby, will allow residents to get out of their cars, use transit and eliminate the need to drive to the Metrolink station."
Metro Gateway is located within the Alvord Unified School District and near regional universities, including California Baptist University, La Sierra University, Riverside City College, California Southern Law School and Kaplan College. The community is also nearby everything Downtown Riverside has to offer, including top shopping, dining, arts and entertainment, as well as conveniently situated near the 215, 91, 10 and 60 freeways.
"The Riverside County Transportation Commission is thrilled for this project, with hopes that it'll encourage more of our community to take advantage of Riverside's growing public transit," said Mark Lancaster, Right of Way manager, Riverside County Transportation Commission. "Plans to expand the metro at that terminal station are currently in the works, making this community a real trophy for the city of Riverside.